Get an overview of all our releases at our Bandcamp page.
Kevin Zabdiel – Rayo De Luz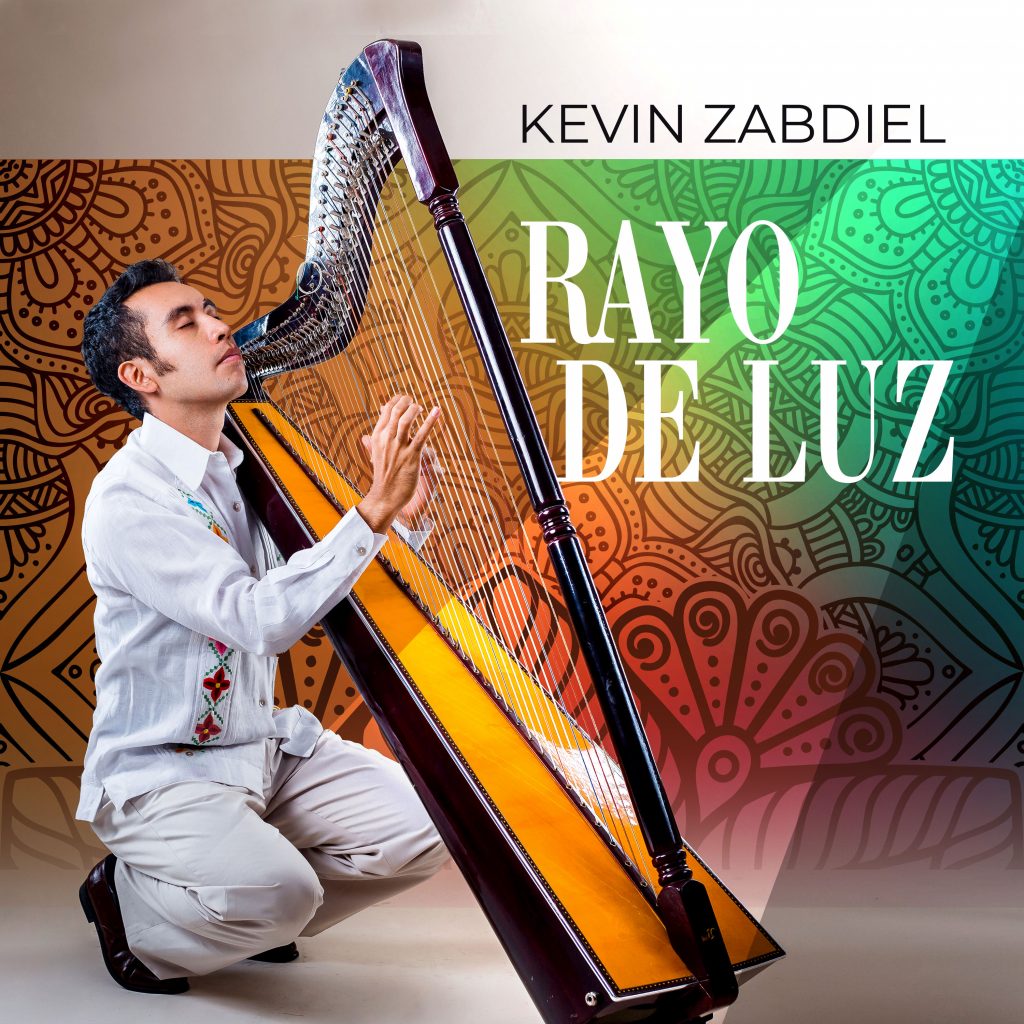 The world of the harp is full of hybridizations, exchanges and stories; the very domestication of the virgin lands of the continent, carried out by the Spaniards and Portuguese who arrived progressively in the XVI century, details the epic that this instrument, perhaps of a smaller size, had to live, in the heat, in the cold, in the humid subtropical zones, and evidently in the transoceanic trips that made possible its arrival to our Mexican and Latin American lands.Not to mention the gradual and historical contribution that new and surprising mestizo and indigenous lute players had to make to create the new harp in this part of the world.Today we are witnessing the birth of a new album that is in any case an opportunity to name new sensations and emotions also, with words perhaps common but of great meaning, as perhaps the first settlers of these lands felt when they saw and felt the wonder of the soil and landscape.
Polo Tamayo -Viñales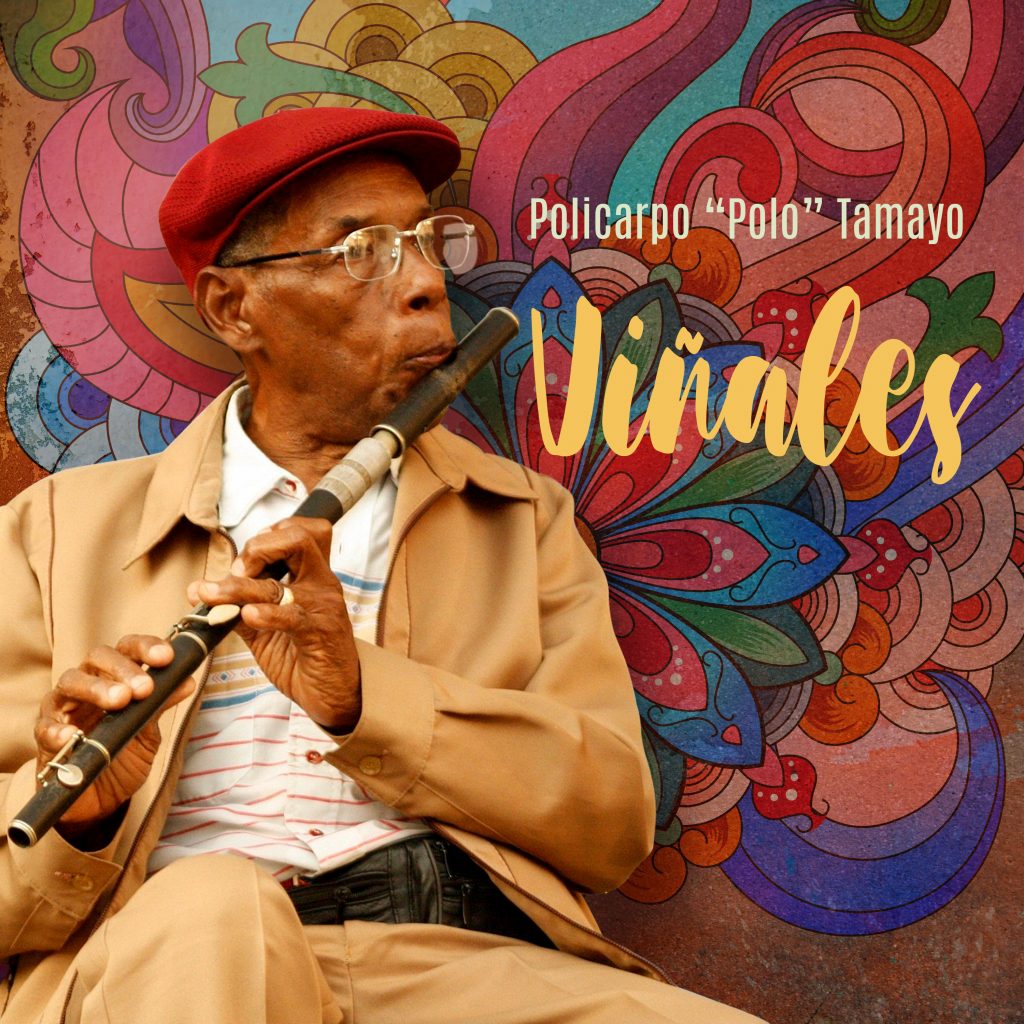 Best known for his work with Ritmo Oriental and then later with the Afro Cuban All Stars, Polo Tamayo was not only a wonderful musician but also a sweet, kind and generous person. Born in Pinar del Rio on January 26, 1934, into a musical family, Tamayo was educated by the town's only music teacher, clarinetist and saxophonist Félix Benites. He played in various Cuban jazz combos before he moved to Havana where he worked with Orquesta Neno González, Barbarito Díez, Pancho el Bravo, Siglo Veinte and others. Although Tamayo later joined Ritmo Oriental, the Afro Cuban All Stars and even the Buena Vista Social Club he is not very known outside of Cuba – so maybe the posthumous album "Viñales" will not only be the testimony of one of the last greeat Cuban flute players but also gain him the well-deserved attention he did not get while still alive.
NOSLEN NOEL – CON SENTIMIENTO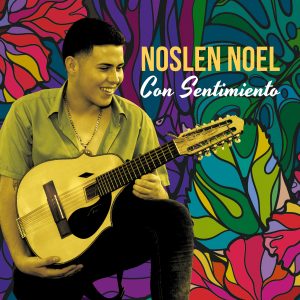 Born february 15th, 2002 in Guines (54 km south of Havana), NOEL NOSLEN is still very youngbut already has an impressive CV: at the age of 12 he started performing at the Casa de la Trova, toured as soloist in Mexico and Venezuela in 2016 and a year later (age 15) NOSLEN won the first prize in the instrumentalist category of the prestigious "Eduardo Saborit Competition". Actually not very surprising when you consider that NOSLEN's teachers were great Cuban lute players like NISITO, JORGE FÉLIX, MARIO FRANCISCO and the famous BARBARITO TORRES.
Now the time has come to present this incredible and highly promising talent to the audience outside Cuba: "Con Sentimiento" displays not only the instrumental and artistic virtuosity of the young musician but also his skills as a composer and arranger (the title track has been penned by NOSLEN himself). 10 tracks of classical Cuban music that everybody knows and loves from the famous BUENA VISTA SOCIAL CLUB (including IBRAHIM FERRER's classic "Camino por vereda") and that transport the unmissable nostalgic and touching "Cuban flavour".
What the press says:
Märkische Allgemeine Zeitung: "Noslen beschwört mit seinen Beglaitern nostalgische Gefühle herauf. Errinerungen an ein Kuba wie es der Buena Vista Social Club mir seinem grandiosen Alt-Stars tat. Woeder einmal ist es dem vor zwei Jahren gegründeten Label Clasicós Latinos gelungen, einen Schatz der lateinamerikanischen Musik zu heben."
Audio: "Die Stücke, auf traditioneller Basis oder neu komponiert, etwa von Pancho Amat, zeigen als Instrumentals Noels unerhörte Fingerfertigkeit gepaart mit feinfühliger Intuition."
ALEJANDRO VALDÉS Y PALO DE AGUA – CALLES DEL OLIVIO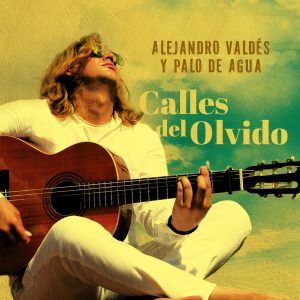 ALEJANDRO VALDES (born 1988) is considered one of the best Flamenco guitar players in Cuba. As a teenager, VALDES attended courses for guitar and percussion and from 2004 onwards he was musical director of various subsequent groups before he founded PALO DE AGUA in 2016. The sextet gained the hearts of their Cuban audiences right from the start with their captivating live shows where a group of dancers joins the ensemble to give the audience a complete and unforgettable Flamenco experience. Already in their 2nd year of existence, PALO DE AGUA won the prestigious national prize "Cuerda Viva" in the category "Flamenco"!
It took another 2 years to record the debut album "Calles del Olvido", a collection of finest tunes of what VALDES himself labels "New Flamenco of Cuba": "It is the result of what we Cubans have been developing with Flamenco for more than four generations plus all my experience as a Cuban Flamenco musician".
The rendition of the tunes reveals a high interpretative / artistic quality (not to mention the virtuosic musical skills of the sextet) which shows the deep interest and serious study dedicated to the material. The sound of the group is marked by the particular compositional style of VALDES and his outstanding guitar / singing performance, but also the richness of the instrumentation that includes a violin and even bagpipes.
A splendid mixture of tradition and modernity, a stunning variety of sound and interpretation, a joyous display of energy and passion that are crucial to the Flamenco (which plays an integral role in the musical DNA of Cuba).
What the Press says:
Der Hörspiegel: " Wer bei den rhythmischen kubanischen Klängen die Füße stillhalten kann, der kann nur taub sein"
Madien Bauer Kultur: "Nicht nur, dass der Kubaner hier voller Passion und mit großer Fingerfertigkeit sich dem klassischen Flamenco hingibt, seine Band baut mit Flamenco-untypischen Instrumenten wie Dudelsack oder Geige zwischendurch auch andere Klangfarben und sogar einen irisch-keltischen Touch mit in seinem selbst ernannten "New Flamenco of Cuba" ein.
Latin-Mag: "Vielmehr existiert hier ein äußerst beachtenswertes Talent, das mit seiner Gruppe Palo De Agua innovative Wege beschreitet"
RAUL GUTIERREZ Y SUS ESTRELLAS CUBANASA – SON ELEGANTE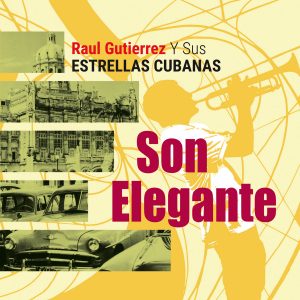 RAUL GUTIERREZ Y SUS ESTRELLAS CUBANAS present finest Cuban / Latin standards like "Manteca", "Mambo Inn" or "Cuban Fantasy", arranged by masters such as HORACIO GONZÁLEZ, JEFF FULLER, CHILEAN TOLY RAMÍREZ or JOSÉ QUINTANA.
Recorded in 2008 and so far only released in Latin America, "Son Elegante" presents its fine Cuban big band sound to the rest of the world now for the first time. Latin classics such as "Manteca" (co-written by DIZZY GILLESPIE), "Mambo Inn","Cuban Fantasy" or the PEREZ PRADO composition "Caballo Negro", arranged by masters such as HORACIO GONZÁLEZ, JEFF FULLER, CHILEAN TOLY RAMÍREZ or JOSÉ QUINTANA, bring the listener back to a golden age of big bands, to BENNY MORÉ, to BEBO VALDÉS' orchestra "SABOR DE CUBA", to ERNESTO DUARTE and his Jazz Band at the "Cabaret Tropicana", as well as to PÉREZ PRADO and clubs like the "Tropicana" where they staged marvellous shows which featured fireworks, water and whatelse! "Son Elegante" provides a sonic voyage into nostalgia and at the same time the album manages to sound fresh and modern.
Purchase your copy here!
What the press says: "[…] Son Elegante revisits the golden age of Cuban big bands in ways sepia-tinted and box fresh." by Jazzwise
RAUL GUTIERREZ AND HIS CUBAN BIG BAND – PRADO … VIVE!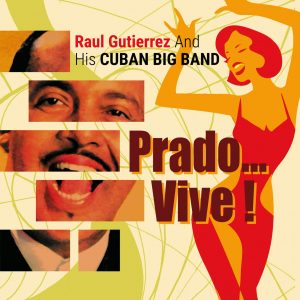 RAUL GUTIERREZ AND HIS CUBAN BIG BAND present a hommage to PEREZ PRADO, the "king of mambo" and originator of international hits like "Mambo No.5", "Patricia" or "Mambo No.8".
On this CD, saxophonist and bandleader RAUL GUTIERREZ (IRAZU, AFRO CUBAN ALL STARS ORCHESTRA) who has a strong interest in a variety of Cuban styles, pays hommage to the king of mambo, backed by a line-up of highly skilled musicians. They recreate some of the immortal masterpieces, presented here in the versions of the arrangers Tolly Ramirez and Horacio Gonzalez, director of the orchestra of the famous night club Tropicana in Havana. This is a recording that should be listened and danced to with full focus to not miss a bit of its musical virtuosity and richness in details and nuances – a truely wothy tribute to PEREZ PRADO, "the king of mambo!
Purchase your copy here!
Prado … Vive is part of the World Music Charts Europe of May 2021.
LOS RURALES – OCOTITA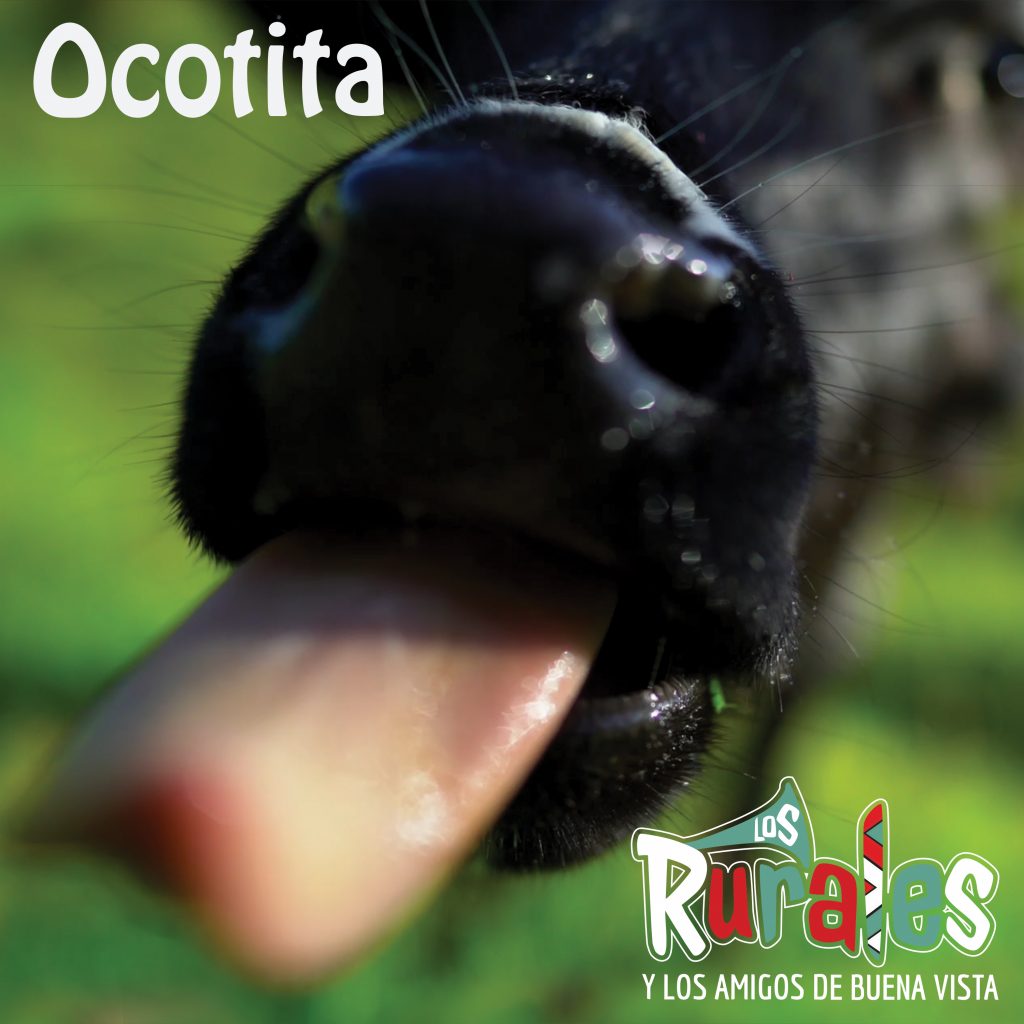 The Mexican brass band LOS RURALES surprises with a peculiar blend of Oaxacan music and Balkan brass, feat. JESUS AGUAJE RAMOS und ROBERTO GARCIA of BUENA VISTA SOCIAL CLUB.
LOS RURALES are a Mexican band that consists of 5 Oaxacans and 1 Sinaloense who met years ago when they all studied in the Faculty of Music of the University of Veracruz. This is where the story of the sextet starts: founded as a brass quintet with 2 trumpets, a horn, a tuba and a trombone and later adding a drummer / percussionist, they first played in small local bars, but thanks to their high stage energy and peculiar blend of styles, the band was loved by the audiences and soon played outside their hometown and finally were catapulted onto great forums such as the opening of the exhibition "Around the world on 80 bicycles" or festivals like Festival Otras Músicas de Oaxaca or El Festival Señor de Chalca in Chalco.
As their name makes clear (LOS RURALES translates as "those from the countryside"),the band is aware of the importance of the rural origins for all cultures and the heritage of their own Mexican culture and tries to keep that spirit alive in its repertoire that consists of sones, waltzes, tunes and occasional cover versions of earworms like "What A Wonderful World" and "La Bamba". And yet you'll find elemernts of Baklan brass which gives the music of LOS RURALES its unique and peculiar character that proved a real delight for their ever growing audience!
Purchase your copy here!
What the press says:
Globalsounds Info: "Los Rurales zeigen, wie facettenreich ein Bläserquintett mit Schlagwerk klingen kann: Virtuos, grandios, famos!"
Jazzthing: "Überschwängliche Querrhythmik alterniert mit langsamen Lamentopassagen, Virtuosität mit Innigkeit."
Westzeit: "Fette Bläsersätze, mörderisch trockene Grooves und eine kleine Prise "Buena Vista" -Melancholie."